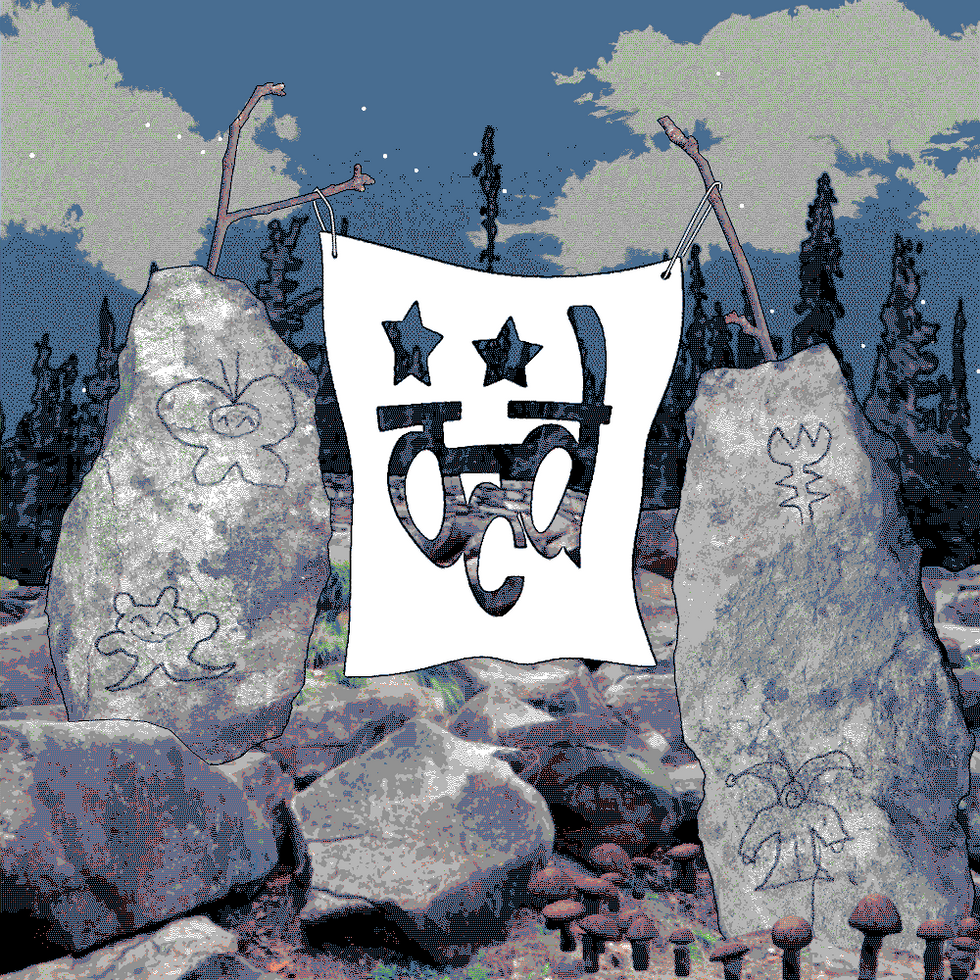 Formed under mysterious circumstances in the shadowy corners of the internet, not much is officially known about OCD. Some say they met "backstage" at a URL show while others insist they are a sleeper cell activated after the conclusion of an obscure reality game buried deep within YouTube's archives. What we do know is that the mysterious cabal of producers is comprised of rising musicians Himera, Murder Club and Cole Longanecker, and they're just about ready to unleash their creation into the world.
Related | Amnesia Scanner Spirals on 'AS Going'
Their debut EP as OCD, Alignment, is almost upon us (out May 9th to be exact) and the trio was kind enough to give us a taste of what to expect with their first track off the release, "Confirmed." Full of heavily filtered breaks, booming kicks and ominous synths, "Confirmed" feels like the soundtrack to a rave thrown on the dark web. Sounding like a cross between Special Request and Amnesia Scanner if the two grew up on a diet of Soundcloud and deviantArt, the track straddles the line between being experimental and club viable. It may just be the beginning for OCD, but they already have us excited for more.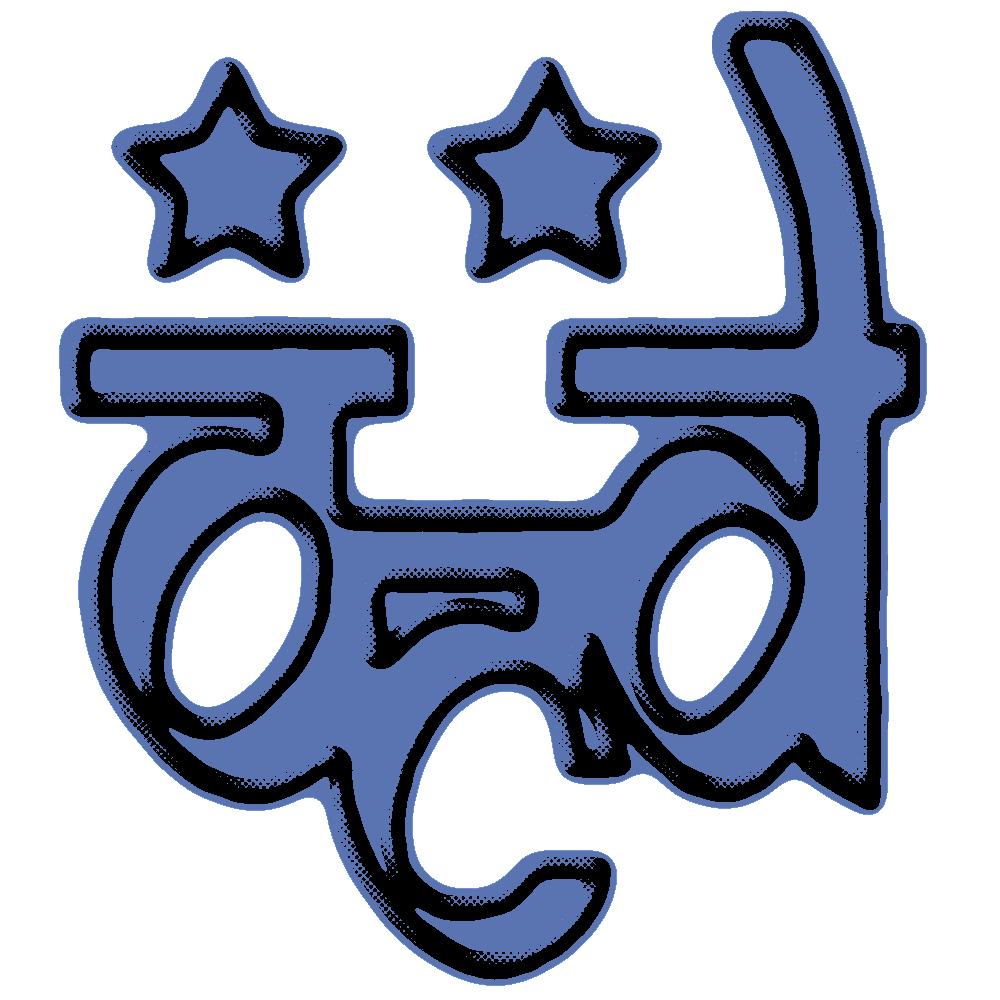 Ahead of the PAPER premiere of "Confirmed" and the trio's debut at Club Cringe tonight alongside umru, Dorian Electra, Machine Girl, Kane West, Juliana Huxtable and more, we caught up with the members of OCD to find out what they are all about and get the low down on their new EP, Alignment.
How did you all first meet?
Himera: Oliver was always part of the same circle of Soundcloud producers that I'm friends with, but I never really talked to him until Cole forced us into a groupchat to work on visuals for his first EP.
Murder Club: I first met Cole after stumbling across his Laura Les remix late 2018, and later asking him to play a set at this bi-monthly URL event I used to run (Which also led me to becoming mutuals with Himera.) For about half a year after that we didn't talk much until Cole asked me to make him a few videos for his upcoming release with art direction/design from Himera, he added me to a group chat and we just evolved into a team/group from there and never really stopped talking.
Cole Longanecker: Last summer I commissioned Himera to make artwork for my first EP, and then I commissioned Oliver to make music videos. Oliver made a group chat so we could all talk about it, and we just never stopped talking. I think they both randomly found me on Soundcloud or Twitter.
Related | Dorian Electra Goes All the Way
Why "OCD"?
OCD: "OCD" is an acronym for our names: Oliver (Murder Club), Cole (Cole Longanecker), Dan (Himera). Cole also has OCD, so the name feels oddly fitting and personal in a sense.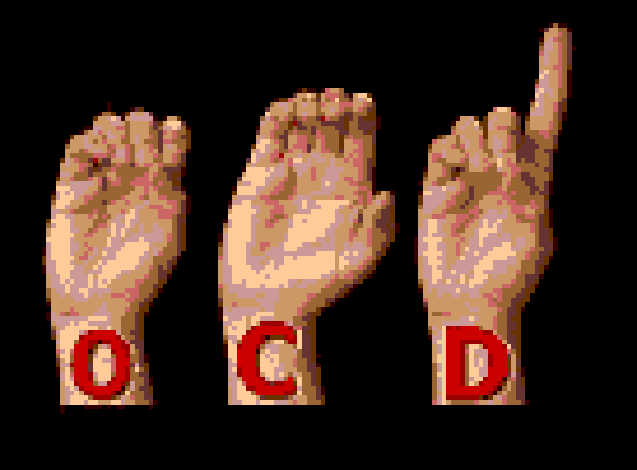 ​How would you best describe your sound?
Himera: It's really a direct reflection of anything we all find inspiring at any given moment. We send music and art to each other all the time and draw inspiration from any weird shit we see on Instagram or find in the deepest crevices of Soundcloud.
Murder Club: Personally my section of the sound comes from really just emulating anything I am listening to at the time, so when Cole or Himera send a demo to work on and I listen to it on repeat, I will end up making something OCD worthy alongside it.
Cole Longanecker: OST FULL Torrent DOWNLOAD 96kH, Kingdom Hearts Saddest Moments, NintendoDS, 3G, 2008 HQ FOREST DESKTOP WALLPAPER BACKGROUNDS, iPod nano 4GB, Original Character (do not steal