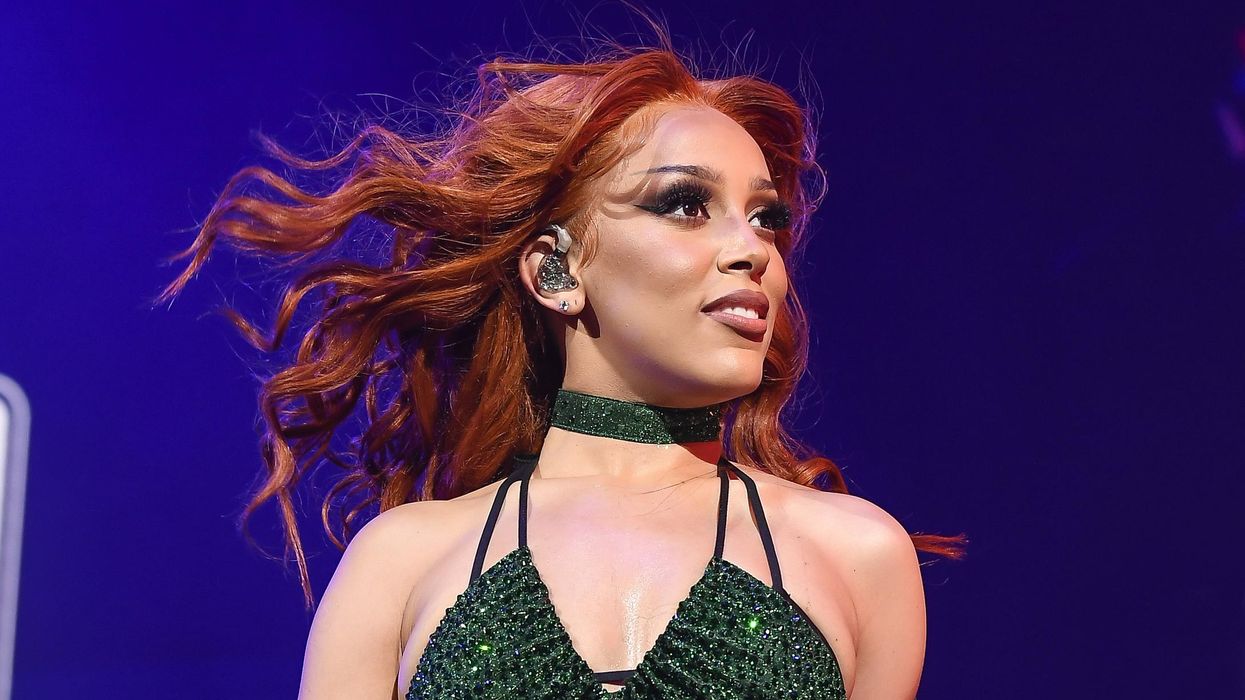 Doja Cat has previously been reluctant to speak about her work with Dr. Luke, the producer that Kesha accused of assault and sexual abuse. In a new Rolling Stone cover story, she finally discusses on how she feels about him and the status of future partnership.
"I haven't worked with him in a very long time," she said. "I don't think I need to work with him again. I don't think I need to work with him in the future. I know that."
Related | Doja Cat: Reloaded
Her words come after she's faced a serious amount of criticism for working with him over the past few years. Even this year, he's gotten writing credits on three songs off her Planet Her album. In addition to those writing credits, he also has a couple of production credits.
Last year, Doja's No. 1 hit song "Say So," became Dr. Luke's first No. 1 hit since Kesha's allegations and the smash single has been credited for reviving his career.
Related | Doja Cat Drops New Track, Addresses You Know What
Doja did not speak on specifics, but she also commented on Dr. Luke's contributions to her music. "There's shit that he's credited for, where I'm like, 'Hmm, I don't know, I don't know if you did anything on that," she said, only to be followed up shortly after by a representative clarifying that "the credits on my music are accurate."
Also in the interview, Doja explained a tweet that she deleted recently in which she said that she was "fucking tired."
Related | Doja Cat and Nicki Minaj Go No. 1 With 'Say So'
"There was a lot of shit going on, and I needed to vent a little bit," she said. "But obviously, Twitter is not the best place to talk about that."
In six weeks at the 2022 Grammy Awards, Doja is nominated for eight awards — and Dr. Luke shares three of them.
Photo via Getty/ Steve Jennings