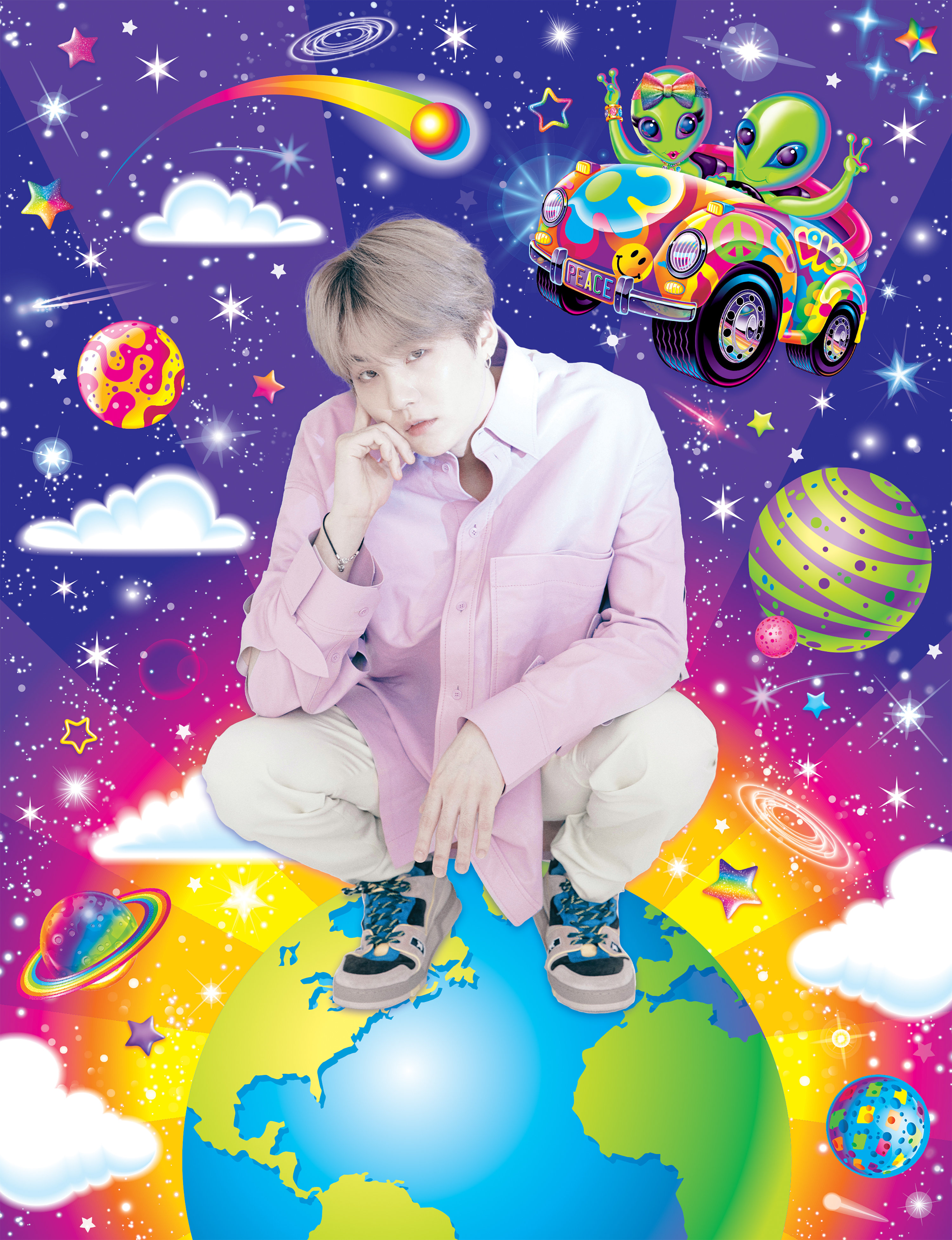 BTS' 2020 comeback is nigh. After announcing their new album, Map of the Soul: 7 this week, the group's latest song release was met with feverish anticipation. Following the tried-and-true roll-out formula of past BTS albums –– a member drops a solo track that serves as a "trailer" for the entire album –– group member Suga raps and sings solo on a song titled "Interlude: Shadow."
None
Related | Break the Internet: BTS
None
If Suga's 2016 solo mixtape Agust D documented the struggle to make his dreams come true, then "Interlude: Shadow" poses an apt follow-up question: "What happens when you finally make it?" On the introspective track, Suga shares his anxieties and fears about fame, but acknowledges that, well, he wanted all of it.
None
Over a melancholy string instrumental, Suga opens the song with, "I wanna be a rap star/ I wanna be the top/ I wanna be a rockstar," but when the trap beat kicks in, he admits, "I'm afraid, flying high is terrifying/ No one told me/ How lonely it is up here." Though the song starts out pensive, the last third takes on a more defiant tone, as Suga raps about being simultaneously attracted to fame and wanting to run from it: "Yeah you are me, I'm you, now you do know/ We are one body, sometimes we will clash."
None
Related | 'Map of the Soul: 7' Is Coming Out ASAP and I'm Screaming
None
Since its release earlier today, the song has received a mostly positive reception, with Army hashtag #TheLyrics trending on Twitter praising Suga's introspection. And of course, it's not a real BTS comeback if their fans aren't creating theories on how a new release is tied to the rest of the BTS universe.
None
The Army is also making #7iscoming a trending topic, drumming up excitement for what the tenor of "Interlude: Shadow" suggests for the album to come. BTS' Map of the Soul: 7 will be released February 21.
None
Photography: Hong Jang Hyun for PAPER
Illustration: Lisa Frank Inc.